2017 Lithuanian AeroPress Championship
September 23, 2017 @ 9:00 am
We are glad to invite you to the Lithuanian Aeropress Championship organized for the second time already!
Aeropress Championship history began when in 2008, Tim Wendelboe (World Coffee Champion 2003) organized his first championship in his cafe. There were three participants, everyone had prepared an Aeropress, and then ate cake and wine.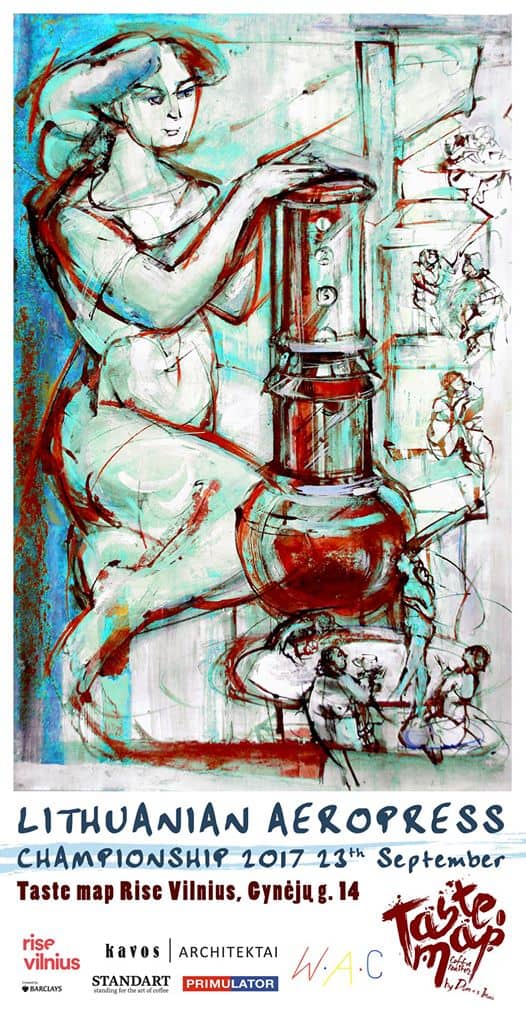 This was the start. And it has grown to the fact that, in 2015, Seattle has hosted the world's largest AeroPress championship so far. With a separate space of 300 m2, 35 participants from different countries, 10 judges and 500 spectators.
We are very excited about the championship that will take place in Lithuania. We invite you to register for the second Lithuanian Aeropress Championship! It is open to all and coffee professionals and lovers! You can register here: https://www.tastemap.lt/istorija/renginiai/registracija_aero/
This year's championship will take place in the unique place of Vilnius, RISE VILNIUS.
We will have a space of 400m2 for the championship, tasting and other entertainments! We hope that the weather will be great and then we will have extra space for the celebration and outdoors.
We will have great partners who are very grateful for the help and support. If you want to contribute to the event in any form, we invite you and welcome your suggestions: hello@tastemap.lt atba tel. 862929136
More info soon!