2017 Belgian AeroPress Championship
September 29, 2017 @ 8:00 pm

-

11:30 pm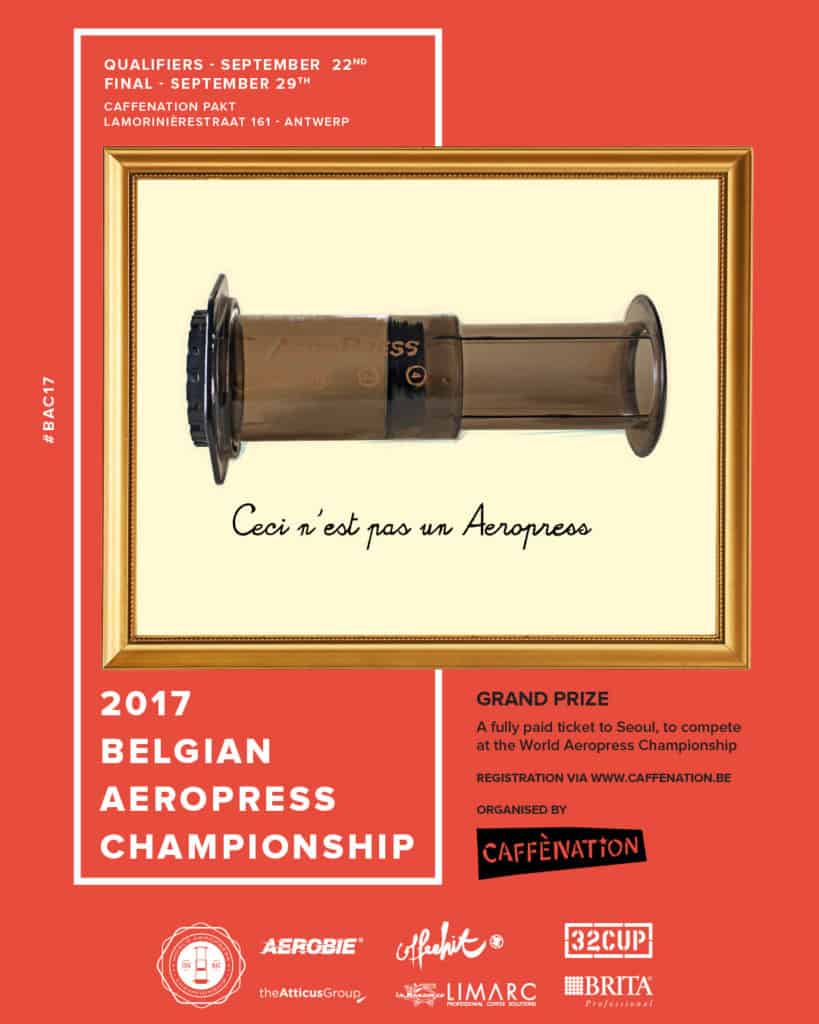 Caffenation Specialty Coffee Roasters will be hosting the 6th Belgian Aeropress Championship on the 29th of September.
On Friday the 22nd of September Caffenation will welcome a maximum of 56 competitors to our brand new beautiful Caffenation headquarters and roastery at PAKT – the new creative heart of Antwerp.
So claim your spot in our qualifying round and come join us for great snacks, coffee, beers, and cool tunes – and of course, show your best Aeropress action, starting 20:00 hours. The competitors are welcome as of 19:00 hrs, and the latest at 19:45 for the meet up and number picking.
If you want to attend the qualifying rounds or the final as a supporter the entrance is free of charge. For this one time we'll serve only filter coffees and nice beers.
For every competitor we have a goodie bag. On top of that there are exciting prizes to be won for the top 3 competitors because we believe that time and dedication to the art of an Aeropress brew should duly be rewarded. To top it off: the grand prize winner will win a paid flight to Seoul to represent Belgium in a secured spot at the World Aeropress Championships.
Official Aeropress rules can be found here:
https://www.worldaeropresschampionship.com/how-it-works/#/rules/
The coffee we are going to use is the Ethiopia Yirgacheffe CHELELECTU (you'll receive 1 envelope for free – more available online or at Caffenation)
Good luck to all the competitors.