2017 AeroPress Regional: Castilla y León (Spain)
April 22, 2017 @ 11:00 am
€22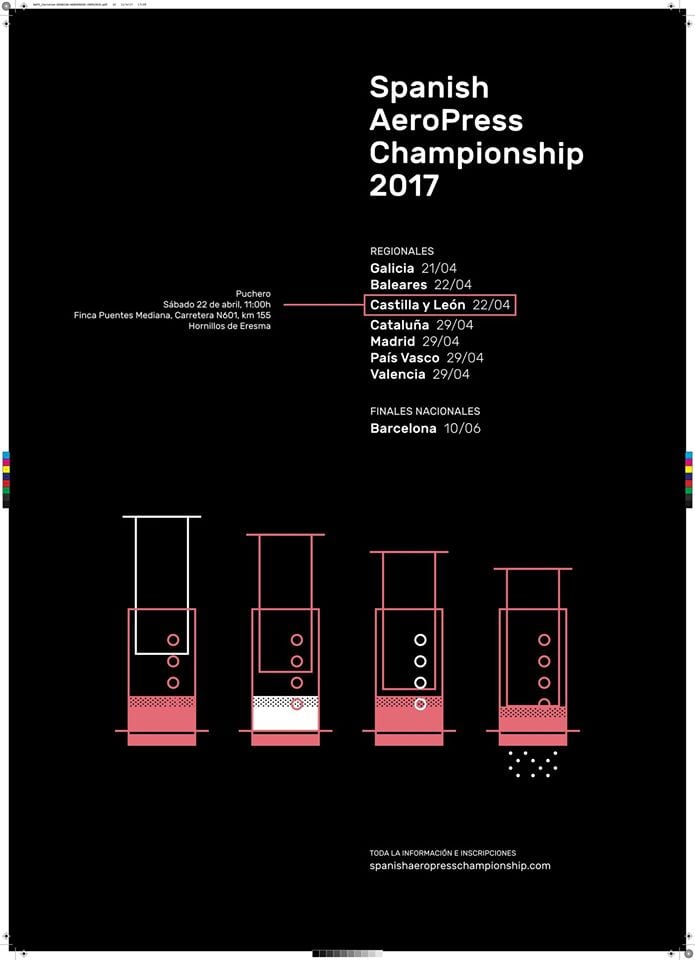 The AeroPress Championship is an annual party that brings together all the lovers of specialty coffee in the World. It's an open competition in which we celebrate the excellence of our coffee and we reward those who work hard to make it better. Everybody can win because the only thing that matters is the quality of the coffee served in the cup. May the best win!
The first news in this edition is we spread the Championship to all Spain. For the very first time we'll have Regional Championships in seven Autonomous Communities. Balearic Islands, Basque Country, Castile and León, Catalonia, Galicia, Madrid and the Valencian Community will unite to choose the new Champion of Spain. Enroll in one of the seven Regional Championships and qualify to compete in the National Finals in Barcelona!
All the qualifiers will compete in a big party in Barcelona, and the winner will represent Spain in the World AeroPress Championship 2017 to be host in Korea during November. Win a trip to Seoul with accommodation included and much more prizes thanks to our sponsors!